We had little doubt after last week's American Idol performances that La'Porsha Renae would sail through to the Top 8 finalists. If her fabulous forays on the stage weren't enough to convince us she'd made the cut, our fan poll showed La'Porsha as the second favorite competitor of the week, just behind Trent Harmon.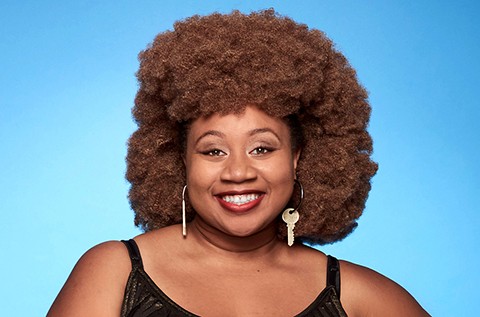 For her American Idol 2016 Top 8 performance, La'Porsha chose a modern song with big vocals to wow the audience with. Taking on "Halo" by Beyoncé was a bold choice, as it isn't easy to please Bey's legion of fans with a cover of the diva's hit song. However, if anyone could do the song justice on this last season of American Idol, we thought La'Porsha might just be the lady to do it.
.@laporsharenae gives wings to her impressive performance of "Halo" by @Beyonce. #IdolTop8https://t.co/H9YkKCBCau

— American Idol (@AmericanIdol) March 4, 2016
Jennifer Lopez was so thrilled with the performance she was almost speechless and said there is nothing else to say but that La'Porsha is the girl to beat. Harry Connick Jr. told La'Porsha that she makes him open his eyes up to a song in a new way every time she sings. Keith Urban said it is hard to just let go and perform, but he saw La'Porsha do exactly that halfway through the song.
What did you think about La'Porsha Renae in the American Idol 2016 Top 8? Do you think she deserves to move on to the next round? Be sure to get in your American Idol voting selections so your favorite singers will make it through!