If there is one thing we can say for American Idol hopeful Manny Torres, he certainly works to make you feel his love from the stage! His evocative first performance during Hollywood Week definitely made the American Idol judges feel he needed to move on to the next round, that's for sure. Are you feeling Manny Torres as one of your favorites for season 15?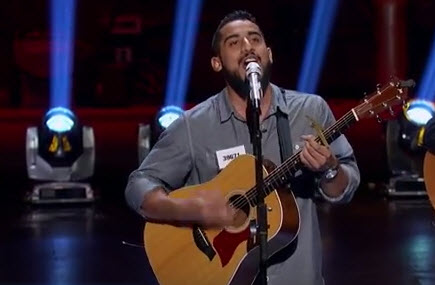 We enjoyed Manny Torres in the American Idol auditions round, but weren't sure how he would stand up to the pressures of Hollywood week. Well, so far so good, as Manny gave a solid and fun performance of "Can't Feel My Face" by The Weeknd, and made it through to the group round! Are we feeling him as a possible finalist? Not sure about that yet, but what do you think? Let us know in the comments area below!
Can't wait to find out if Manny Torres made it through to the next round of the competition? Take a sneak peek ahead in the season on our American Idol spoilers page!