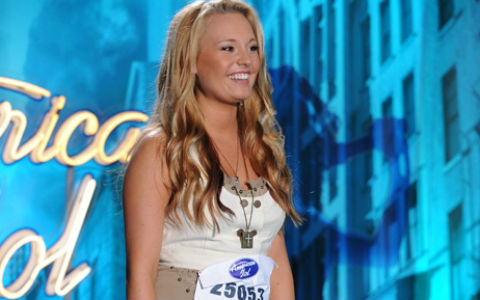 There's another familiar face among the American Idol 2013 Top 40 spoilers. Country girl Janelle Arthur is rumored to again be among the American Idol hopefuls.
This would be Janelle's third try at the competition. During Season 10 she made it through to Hollywood Week and last season (Season 11) she made it all the way to the Las Vegas Round before getting cut. Could Season 12 be her season?
Below we've got Janelle's Road To Hollywood video from last season and below that is her audition before the judges. I remember her from Hollywood week last year, but I'm not sure I remember her from the season before. I think last season she was just really outshined by Skylar Laine as the country girl, so maybe this season things will be different for her.
What do you think? Will the third time be the charm for Janelle Arthur on American Idol?