Last week American Idol 2016 delivered something really fun and new with the return of Idol alumni to take the stage for duets with the current Top 24 contestants. This week a new batch of alumni are coming back and we can't wait.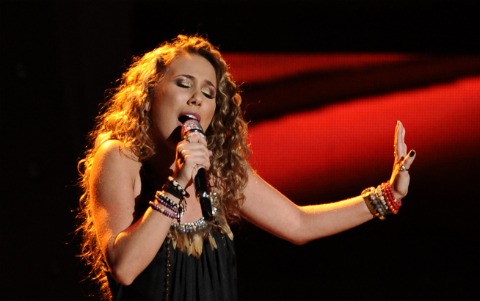 With American Idol in its final season production made the wise choice to remind us of the fantastic talent that's come across its stage over the past fourteen seasons. Seeing these artists back years later and realizing how much they've grown was a lot of fun and inspiring for this season's semi-finalists.
It seems like this is something that should have been done for years now, but maybe it wouldn't have been exciting without the novelty or freshness to it. Bringing back winners like Scotty McCreery and Fantasia reminded us how much these singers have done and how much potential they still have all thanks to American Idol.
This week we'll be watching Chris Daughtry, Constantine Maroulis, David Cook, Haley Reinhart, Jordin Sparks, and Kellie Pickler perform duets with the remaining twelve semi-finalists. Obviously not as many season winners in this batch, but all still outstanding performers who have gone on to great things in the industry, again thanks to the American Idol stage.
We're still waiting on spoilers revealing the duet pairings, but hopefully we'll see some early sneak peek photos soon like we did last week. Who do you think should be paired up to make the most of their duet performance? Lots of good options here and we can't wait to see how Thursday's American Idol 2016 episode goes with the alumni's return.