This week on American Idol 2016 the Top 24 comes to a close as the final twelve singers take the stage before facing the Judges' decision on who will go home and who moves on to the Top 14 to compete for your votes.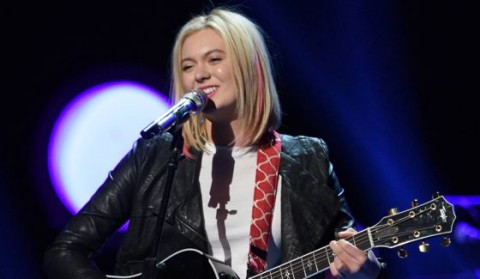 Just as we saw last week, there will be two episodes on Wednesday and Thursday nights both starting at 8/7c. On Wednesday we'll watch each of the final Top 24 contestants sing a song of their choosing. They'll all be set right back there in the same LA club with a crowded audience and the Judges table out before them.
Then on Thursday the American Idol hammer comes down with five of those twelve being cut following another evening of duets with former singers from the Idol stage. We'll be watching Chris Daughtry, Constantine Maroulis, David Cook, Haley Reinhart, Jordin Sparks, and Kellie Pickler each perform two songs with the remaining semi-finalists.
Who do you want to survive these next cuts? Can't wait to find out? We have the spoilers on who goes home this week in the Top 24 and who becomes the American Idol Top 14 this year.
Be sure to find us on Facebook, Twitter, and get our Email Updates for more of the latest American Idol results, updates, and news for all of the Farewell Season as we head to the series finale on April 7, 2016. Read the full Idol schedule here.