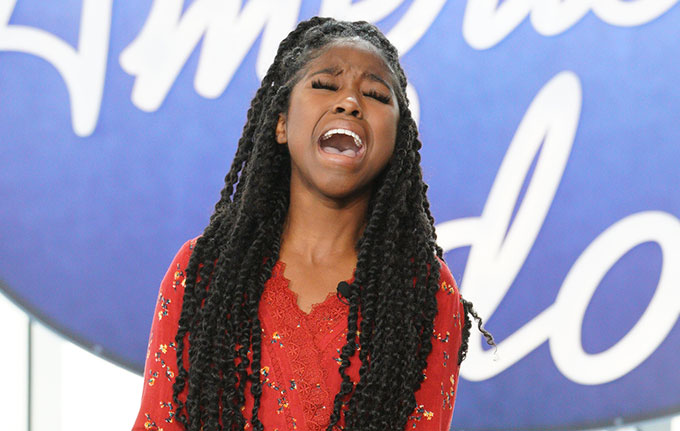 Olivia Ximines showed up to American Idol 2020 with her dance team, but she stole the show. The young singer performed Tori Kelly's "Language" and blew the judges away.
While the judges seemed to agree that they could tell Olivia's age through her voice, the 16-year-old definitely has what it takes to advance in the competition. I thought Olivia's age didn't show at all. I think she was born to be a star, and she just has something special about her that will definitely help her achieve that. I will honestly be shocked if Olivia doesn't make it to the Top 10 this season.
What did you think of Olive's audition? If you haven't watched yet, be sure to check it out below and let us know what you think. Could she be the next American Idol?
Be sure to check out our recap of Sunday night's episode featuring the fourth round of auditions: American Idol 2020 Episode 4 Recap: Judges Find More Talent
Also, check back tomorrow for our rankings of the Top 5 auditions from this week. And stay with us all season as we deliver American Idol 2020 recaps, results, rankings and any spoilers we can find. If you aren't following us on Facebook or Twitter, be sure to do that as well so you don't miss any of our Idol cover.
Olivia Ximines, "Language"
RELATED: Want to find out who makes it into the top 20? Check out our American Idol 2020 Top 20 Spoilers.