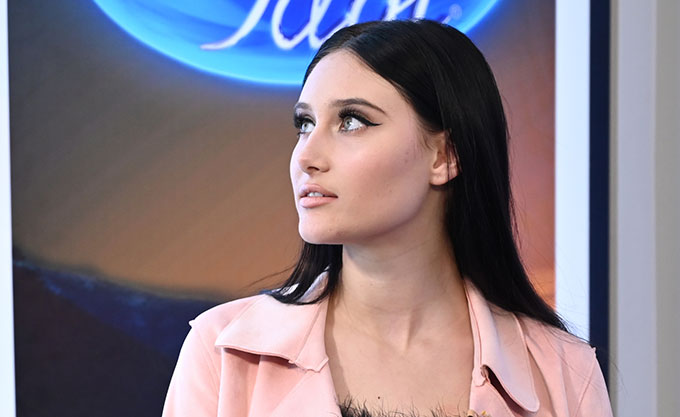 Makayla Phillips wowed the American Idol 2020 judges on Sunday night with her version of "Who's Loving You."
I thought Makayla had a lot of voice and soul for a 17-year-old, but could use some work on her stage presence. She just didn't seem every warm and open to me, but that could have been nerves. But then again, this is nothing new to her. If she looks familiar, that's because she has already been on America's Got Talent. Will American Idol be a better fit for her than that show? The judges seem to think so.
What did you think of Makayla's audition? If you haven't watched yet, be sure to check it out below and let us know what you think. Could she be the next American Idol? The clip below also features Devon Alexander and his audition with Sam Smith's "I Hate To Say I Love You."
Be sure to check out our recap of Sunday night's episode featuring the fourth round of auditions: American Idol 2020 Episode 4 Recap: Judges Find More Talent
Also, check back tomorrow for our rankings of the Top 5 auditions from this week. And stay with us all season as we deliver American Idol 2020 recaps, results, rankings and any spoilers we can find. If you aren't following us on Facebook or Twitter, be sure to do that as well so you don't miss any of our Idol cover.
Makayla Phillips, "Who's Loving You"
RELATED: Want to find out who makes it into the top 20? Check out our American Idol 2020 Top 20 Spoilers.