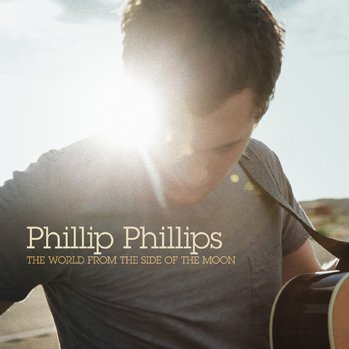 American Idol season 11 champion Phillip Phillips' debut album is set to hit stores on November 19 and Phillip is revealing details about the album bit by bit.
In an interview with Clevver TV, Phillip talks about the song-writing process, the album's name and his favorite track on the album.
So where did the title The World From The Side of The Moon come from? He says the first song on the album called Man on the Moon so the title is a lyric from that song. He says it also represents him watching his world change for the past year.
"I like to make people think," Phillip says about his songwriting. "I like for a song to have  a really good meaning to it."
His favorite song on the album is "Tell Me A Story," he says. It's a "really heart-felt song … I really love the song. I like to think it's some of the best I've written."
The World From The Side of the Moon will also include his hit single "Home."