Things haven't always been smooth sailing for American Idol Season 11 winner Phillip Phillips since he took the crown considering his long running legal disputes with Idol's 19 Entertainment. Now it's getting a little bit worse for the "Home" singer.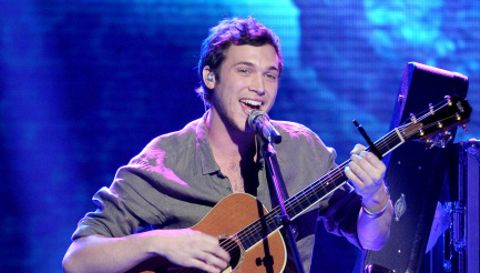 19 Entertainment is looking to collect $5 million from Phillips as a result of withheld monies following his own lawsuit against them, according to DailyMail:
The legal documents filed by 19 Entertainment claims Phillips failed to make payments to them after he filed a complaint to the California Labor Commission.

In the Idol winner's filing of 2015, he claimed that 19 Entertainment violated California law and wanted out of his contract.

However, the company claims they still have a valid contract with the singer and want him to make good on paying back percentages.
19 claims Phillips owes them about a million dollars but they're asking for a lot more for allegedly other business deals between the two.
Meanwhile Phillips' lawyer say this is a lot of posturing by the troubled company looking to thwart his efforts to escape his contract with 19 Entertainment.