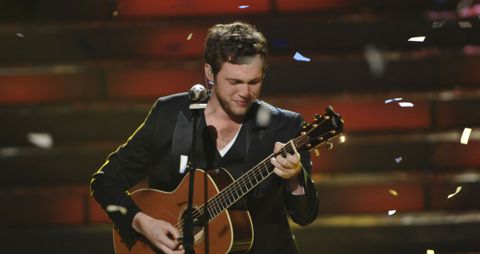 Phillip Phillips has had a big six months since winning American Idol and now he's ready for the next step: a tour. Speaking with MTV News Phillips revealed that it won't be anything massive with too many bands, but that could just be his hopes while management has an entirely different plan.
"The tour is in the works, it's going to happen early next year, like around February or so … we're still planning it out, I think we're going to keep it just me and the band, doing something like that," he said.

"It's going to be a lot of fun and, y'know, I'm just hoping people will want to come out to it."
Considering his single "Home" went double platinum I don't think Phillips will have any trouble putting people in the seats and selling tickets anywhere he decides to go. Would you want to see Phillip live in concert?
To hear more about Phillip's life post American Idol you can watch this short interview clip from MTV.
Source: MTV News