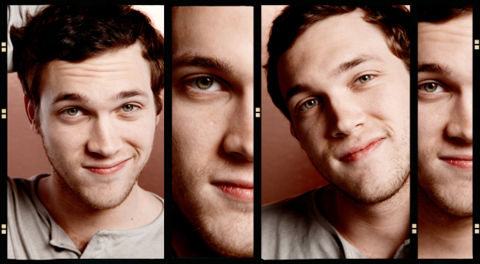 American Idol 2012 winner Phillip Phillips has been talking more and more about his  upcoming album since he has recovered from his kidney surgery and now we've got a little more on that to share.
Phillip says he's trying his best to stay really involved in the songwriting process so that the album reflects who he truly is as an artist.
"I'm hoping I'm going to be able to at least write on every song for the album, 'cause it's hard for me to connect with a song I had nothing to do with," Phillip told Billboard Magazine. "Hopefully I'll get to write half of a song with other writers."
Phillip adds that the album has actually advanced from the writing stage to some early recording.
"We recorded a bunch of songs I wrote and I'd say we got some rough tracks coming along," he said. "We're going through them just to see — some parts may need to be fixed or we may need to switch a few things and I'll re-write. We're just trying to make the songs come out a little more."
As for the producers he's working with, Phillip is staying hushed on that for some reason.
"We're just going to be moving around so much with the (tour), so we're going to see how it goes and figure out if I'll still be recording with that person or doing it with somebody else," Phillips said.
Phillip has said his album is expected out in November or December.