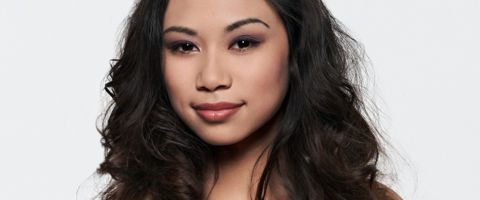 American Idol 2012 runner-up Jessica Sanchez might not have won American Idol, but the 16-year-old singer has been signed to Interscope Records and has already started working on her upcoming album.
She'll be taking a break from the album as she and the other Season 11 Top 10 head on the road for the summer tour, but Jessica says she's ready to show the real Jessica Sanchez on the album.
"What I did on the show was more competition mode. It was to show my vocals – 'let's sing some Celine Dion and Mariah Carey.' Now it's like, 'I'm Jessica Sanchez and I have to do me,'" Jessica said. "It's more of the urban, Rihanna kind of feel and the R&B kind of stuff. A little bit of pop. It's just a big mixture of stuff, so it's exciting."
Fans can expect Jessica's debut album to come out sometime in October or November.