Quentin Alexander joined the American Idol 2015 roster of contestants vying to become the next Superstar when he started his journey during the New Orleans auditions for Season 14 where he received a Golden Ticket and has become part of the Top 24.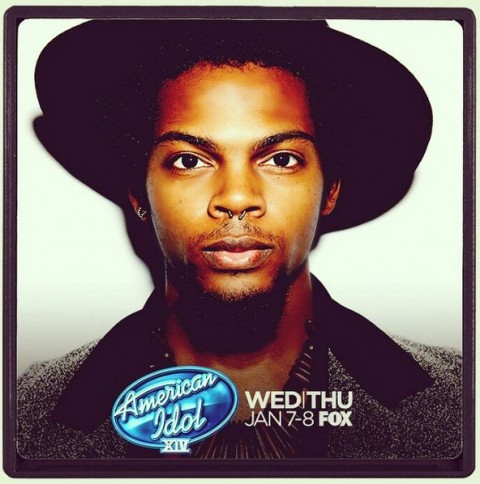 Quentin Alexander: Instagram 1 & Instagram 2 – Soundcloud – Photo: FOX
Quentin's online profile remains slim compared to some of the other Top 24 members, but when during his New Orleans audition, we learned that Quentin comes from a rough part of New Orleans that he's looking to escape and thinks bringing a unique persona to his Idol audition could be just what the judges are looking to find.
The singer from NOLA shares his updates on both Instagram and his musical tastes on SoundCloud with the former featuring mostly model-ish posing photos. Once the Season 14 competition starts rolling I think we'll see more American Idol updates for his photo collection.
Quentin Alexanders performs "Royals" on American Idol 2015
click images to see full-size views
Continue to watch this page for the latest on Quentin Alexander and his American Idol journey. Could he be the next Idol Superstar? Wait and see with his next performance.
Quentin Alexander performs during American Idol 2015 Showcase Week
Quentin Alexander on his House of Blues performance
"Performing at the House of Blues was definitely like an epic thing. Growing up that's always been a dream of mine because I'm from New Orleans. You know, it's a big spot and to be able to perform for the first time, you know at the one and only, it's amazing. Definitely taking advice from, you know, the judges from previous talks that we've had, just to be more confident on stage, live in the moment, you know, be present, because it was previous, like I said, that I was going through the motions of what should I be doing, you know, just thinking so much, but with that I've just learned to be present and in that moment, you know, there is nothing more that I could have asked for and nothing more that I could have done."