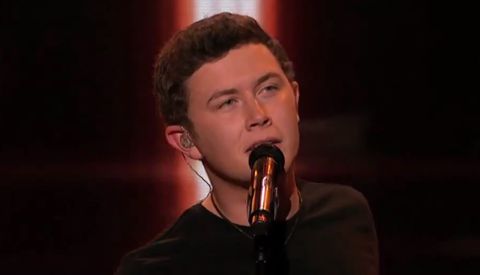 Scotty McCreery performed his new single "See You Tonight" as part of his return to the American Idol 2013 stage following his Season 10 win two years back.
Before Scotty could take the stage audiences viewed an incredible journey the young Country artist has taken since the day he stepped on to that platform for his big audition. The rest, as they say, is Idol history.
Watch Scotty's performance and share your thoughts. Has he gone on to be the American Idol winner you'd hoped he'd be? His accomplishments have certainly been great and he still seems like the same bright eyed, hopeful kid we met just a few years back. Good to have him on the stage again.
Scotty McCreery performs "See You Tonight"
Source: YouTube