Following American Idol Season 14 Showcase Week, Shi Scott is officially one of the American Idol Top 24 contestants for 2015.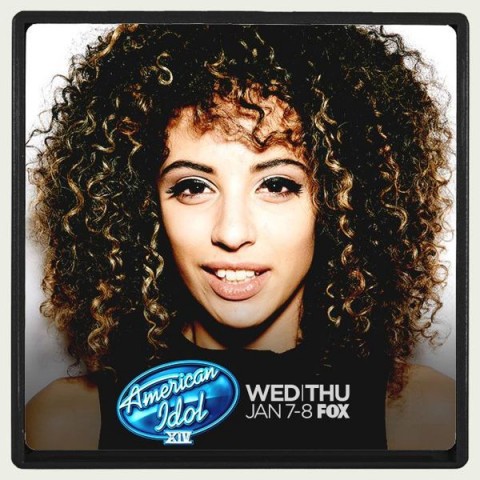 Shi Scott: Website, Facebook, Twitter, Youtube – Photo: FOX
Shi is being called a surprise because her audition was a little … uh … out there. In our original recap, we were even surprised she made it to Hollywood Week, much less beyond. But we're expecting to see a lot of great things from her from Hollywood Week now, so we're excited. A lot of her social media includes her covering Amy Winehouse (that was also who she covered in her audition), so needless to say, Amy Winehouse is one of Shi's musical inspirations.
Click images to view larger
And it looks like American Idol fans are responding to Shi, so there should be a lot of people rooting for her. "I trended on Twitter for a hot second during my audition. What is this life I'm living," Shi tweeted following her New York audition last week. 
Watch for Shi to make her mark on American Idol 2015 season 14! We'll keep you updated on all things Shi as we bring you the latest news on her progress on the show all season long.
Shi's audition from New York City:
Shi Scott performs during American Idol 2015 Showcase Week
Shi Scott on her House of Blues Performance
"Performing at the House of Blues was nothing like I've ever done. I went on there and I didn't know what I was going to do and I ended up doing like crazy stuff with my legs. I ended up taking off my jacket. I ended up crouching on the floor and curling into a ball. So, that all happened and I wasn't expecting any of it from myself so I don't even know who I am anymore. Not after the House of Blues."