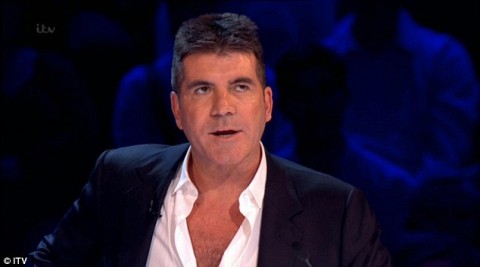 Former American Idol judge Simon Cowell has a lot to be happy about lately! Even though The X Factor USA was cancelled, the series is still going strong in the UK and he'll be in the judges' seat again next season. Now, Simon's 'Got Talent' reality TV show franchise — which includes America's Got Talent — just landed in the Guinness Book of World Records!
Plus, of course, Simon also has a new baby son to enjoy with baby momma Lauren Silverman and he's thrilled at being a dad.
The 'Got Talent' franchise has been officially named as the most successful reality TV format in the world, according to The Hollywood Reporter. The series is now the Guinness World Record holder for having the most number of adaptions of a show ever on the planet. 'Got Talent' beat out Strictly Come Dancing as the previous winner of the category.
Alistair Richards, president of Guinness World Records, said: "We are delighted to confirm that 'Got Talent' has broken the previous world record and is now the official Guinness World Record holder for the most successful reality television format, a landmark moment in television record-breaking history. Congratulations!"
Simon Cowell launched the reality TV franchise with Britain's Got Talent' in 2007.  Since then, the show has spawned 59 different versions in 58 countries. Apparently Belgium actually has two different versions of the show. Some of the other countries hosting 'Got Talent' shows include Iceland, Brazil, China, Nigeria, and China.
America's Got Talent, the U.S. version, is currently the longest running local version of the series. America's Got Talent 2014 premieres in May.