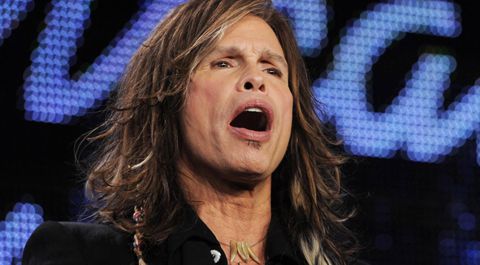 Former American Idol judge Steven Tyler was known for being a bit of a softy on the show. Now the Aerosmith frontman has admitted that he wasn't exactly honest with all the contestants. Especially the bad ones.
"The format was supposed to be take the piss out of people, so it's good TV," Steven said on Howard Stern's Radio Talk Show,  "and I was gentle because I couldn't imagine telling some girl … she sucks and she can't sing, so then for the rest of her life she's not singing."
We kind of suspected that Steven. We don't blame you at all, but thanks for finally confessing.
Steven also admitted something else a lot of people suspected about why he took the American Idol job in the first place.
"I took it because I was pissed off at the band (Aerosmith)," he said. "I fell offstage and nobody called me."
Steven is referencing his fall from a stage at a concert in 2010 that lead to him entering rehab for substance abuse.
Do you think judges should be nicer like Steven even if it means lying or should they be honest like Simon Cowell was?