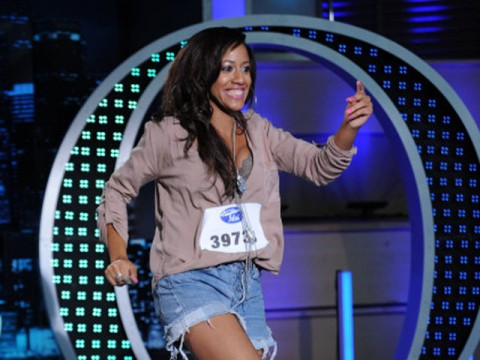 American Idol 2013 hopeful Tenna Torres may have been the first contestant to make a judge cry this season.
During Tenna's audition, she performed Carol King's "You've Got A Friend," which resulted in a teary-eyed Mariah Carey, who just happens to be Tenna's idol.
"There have been so many times where I cried listening to Mariah's music, so to have that kind of response from her was really emotional," Tenna told NBC Laino. "I had to watch that moment again on TV to really relieve it because it was just an incredible experience!"
Whether or not Tenna goes on to become the next American Idol, she's already conquered a dream.
"She is my idol, without a doubt," Tenna says. "Singing for her again was a dream come true."