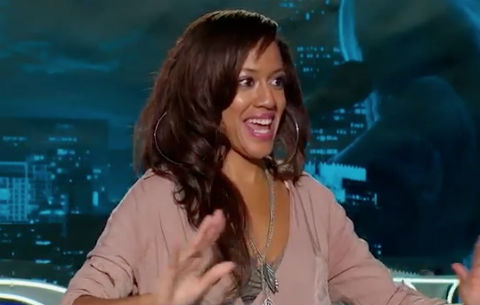 We got one step closer to confirming one of our first American Idol 2012 Top 40 spoilers last night when Tenna Torres got her golden ticket to Hollywood.
The Mariah superfan performed "You've Got A Friend" by Carol King for the judges and they all dug it. And as I said in my recap from last night, I thought she was a good singer and had a great passion and energy, but I thought her voice was a little nasally and irritating. But that was only from one song. I'm sure she's better than that one audition. Especially if she actually makes it past Hollywood Week as the spoilers say.
Tenna also made it through to the Las Vegas round last season, but I don't remember her at all. I'm not sure if she didn't get any airtime or if I just wasn't impressed enough to remember.
What do you think of Tenna Torres? Does she have what it takes to be the next American Idol?