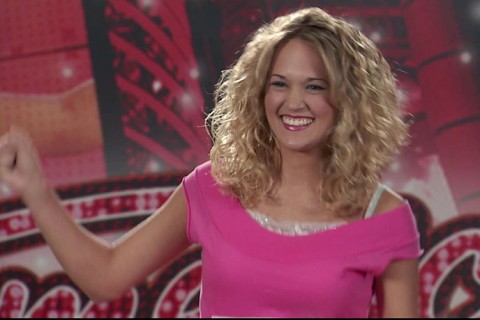 The American Idol 2014 auditions have wrapped up and we're moving on to Hollywood Week, but it got us thinking about past auditions and we decided to put together a list of some of the best auditions from the past 12 seasons.
10. Elliott Yamin, "A Song For You" (Season Five). He didn't win American Idol, but he came close. And his audition will always be on my Top 10 list.
9. David Cook, "Livin' on a Prayer" (Season Seven). The Season Seven winner hit the ground running with this audition and never looked back.
8. Fantasia Barrino, "Proud Mary" (Season Three). Fantasia had a lot of fine moments, including winning her season, but it all started with this standout audition.
7. Kimberley Locke, "Somewhere Over the Rainbow" (Season Two). Still one of the most talked about auditions of all time, this one from Kimberly has some shelf life.
6. Scotty McCreery "Your Man" (Season Ten). When the Season Ten winner walked out onto the audition stage, he looked like a quiet teenager. Then his booming voice broke into this.
5. Carrie Underwood, "I Can't Make You Love Me" (Season Four). Carrie just screamed "the next American Idol" right from the start with this audition.
4. Kelly Clarkson, "Express Yourself" (Season One). The original winner and her original song. What list would be complete without it? None is right.
3. Adam Lambert, "Bohemian Rhapsody"/"Rock with You" (Season Eight). He might only have been the runner-up his season, but Adam Lambert never had a dull moment on the show. Not even his initial audition.
2. Melinda Doolittle, "For Once In My Life" (Season Six). Arguably one of the most robbed contestants of all time, even her audition was flawless.
1. Paris Bennett, "Cowboy Take Me Away"/"Take Five" (Season Five). Surprisingly the No. 1 spot doesn't go to a winner or even a runner-up, but to this fifth-place finisher. With this audition, I thought she'd go all the way. But it was a tough season with a lot of favorites.