This week on American Idol 2016 we will watch the final auditions round come to a close as Keith Urban, Harry Connick Jr., and Jennifer Lopez deliver what could be the last Golden Tickets of the American Idol series. Which young Hopefuls will make the cut?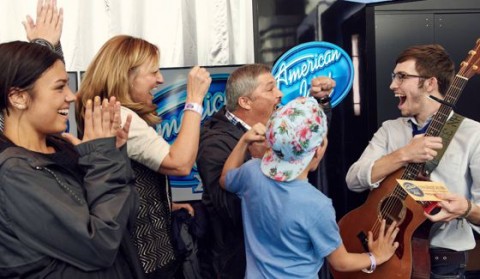 Returning to the previous cities, the Idol Judges will visit Philadelphia and San Francisco during Wednesday night's one hour episode (8-9 PM ET/PT) before Thursday's two-hour show where they'll run through Atlanta, Philly again, and San Francisco one more time. It'll be a busy American Idol schedule this week.
Keep in mind we're in the next phase of the schedule with one hour shows on Wednesday and two hour shows on Thursday nights as we're set to see through the end of February for Season 15. However, this will be the last time we're watching the auditions.
Once the American Idol 2016 search is over the lucky Hopefuls with a Golden Ticket will be gathered for Hollywood Week starting next Wednesday. Be sure to join us on Facebook, Twitter, and by Email Updates so you get all the results, news, and updates for this final season of Idol.
Can't wait to see who gets a ticket to Hollywood and who makes it to the American Idol 2016 Top 24? We've got your spoilers on all that and more.