It's kind of hard to believe that this is the final season of American Idol. Year after year, Fox pushed and pushed this show and year after year millions of fans watched. But the show has seemingly run its course and nothing the producers come up with have been able to return the magic the show once had.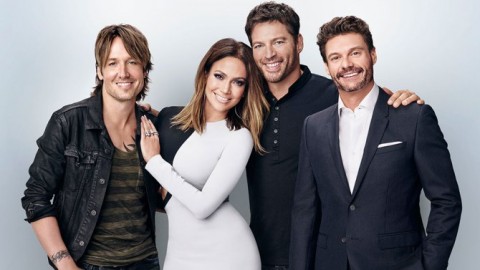 So we now know there's nothing can be done to save the show. It's already in the history books that this is the final season (even though judges have been teasing that the show could always come back at a later date). But it's not too late for this season to be a great one. Already, I think the show is off to a good start. The editing is more solid than it ever has been and the storytelling is already better than I ever remember. But there's more that can be done. Here's what I'd like to see happen or not happen in the final season.
Don't force contestants on us. I want to "bookend" the show with someone as good as Kelly Clarkson, too, but don't force it. The last time they tried to force a female winner on us was Season 12. Not only did the producers make the judges pick unattractive (not my words) guys, but the talent from the guys was completely weak. That formula worked out as they planned when Candice Glover won, but she faded into obscurity faster than Lee DeWyze. So, don't force a winner on us. Let it happen organically, just like it did with Kelly Clarkson all the way back in season 1.
Don't give us all those old themes. Let's not tell a young person they have to come off youthful and then make them sing a song from the standards playbook. Let's keep it fresh and modern.
Don't ditch the themes, though. Despite what I just said, I also like when there are themes. Two seasons ago when they kind of dropped that, it was just weird.
Ditch the judges' save. That's not a fair element. Just forget it.
Bring back the Twitter save. Last season they let Twitter decide who went home a couple of times and that was a fantastic element. It works well for The Voice and it worked well last season, so let's see it again.
Give us some Simon Cowell. I've heard that all the past judges will return in some capacity, so we should see Simon, but even if we don't see him judge, it would be great to see some of his attitude. I'd love to see the judges be truthful and not sugarcoat things. Harry doe a pretty good job being honest, but it would be nice to see some snark again.
Skip Nicki and Mariah. As I mentioned above, we will see past judges return, but is it necessary for these two to stop by? They weren't good judges and that whole panel was just a mess. Save the money it would cost to bring Mariah back even for an episode.
Ban some songs. I say this every season, but could we please get a ban on certain songs and artists. How about no Adele and no "Alone" by Heart. That would be great!
What would you like to see happen in American Idol 2016?