This week on American Idol 2016, the final round of Hollywood Week will come to a close and the Top 24 will be revealed during Thursday's episode.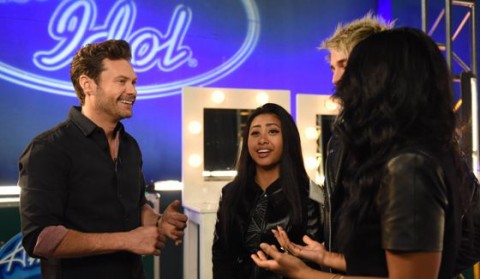 Two episodes of Idol await us this week with Wednesday's one-hour show and Thursday's two-hour event, both starting at 8/7c each night. Things will be busy too as Idol hurries to find its last winner.
We left off last week in Hollywood as the Groups Round completed and sent more contestants back home. Now the remaining few dozen will face a tough series of eliminations before being cut down to just 24 singers.
By the end of the week Hollywood will have come to a close and the Top 24 semi-finalists will have been revealed. It all sets the stage for two weeks of the Showcase Round as we head toward the live shows per the schedule.
Be sure to find us on Facebook, Twitter, and get our Email Updates for more of the latest American Idol results, updates, and news for all of the Farewell Season as we head to the series finale on April 7, 2016.
Can't wait to see who survives Hollywood and who makes it to the American Idol 2016 Top 24? We've got your spoilers on all that and more.