Tonight on American Idol the 2015 auditions continue in to Minnesota starting at 8PM ET/PT on FOX when Keith, Harry, and Jennifer meet the next batch of the area's best talent.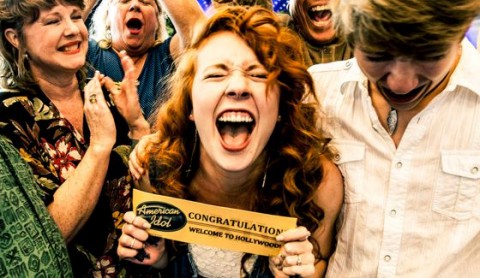 We've seen four stops on the Season 14 auditions tour as the Judges have traveled from New York, to Kansas City, and Nashville which over a hundred Golden Tickets delivered and many broken dreams in the process.
After last week's temporary departure by Keith Urban and stand-in (and stand-up!) work by Adam Lambert we're back to the usual panel and chemistry that's been making this another fun season to watch.
So what can we expect to find when with American Idol in Minnesota tonight? Check out this preview look at a trio of talented ladies who turned out for their chance at Hollywood. Would you be handing out any Golden Tickets for these singers?
Join us tonight starting at 8PM ET for our live coverage throughout the show with American Idol results and recaps. Find us on Facebook, Twitter, and get our Email Updates for even more coverage all season!