The season premiere of American Idol 2016 has arrived tonight with the auditions of Hopefuls in Atlanta and Denver in the two-hour debut starting at 8PM ET/PT on FOX.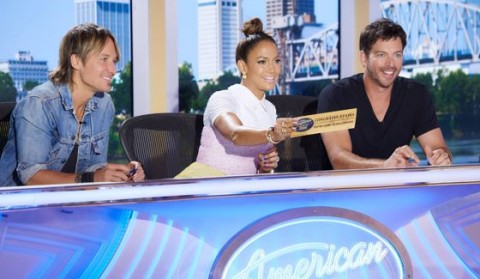 It all starts tonight for one last time as we say hello before we say goodbye. The 15th season of American Idol starts off with judges Jennifer Lopez, Keith Urban, and Harry Connick Jr. heading across the country in search of the best talent out there. The singers know this is their last chance and, as usual, we've been promised that the best of the best have come out to shine for the final title of Idol winner.
We've got a two hour show tonight starting at 8PM ET with our live coverage here followed by more reviews and recaps including performance videos, sneak peeks, and American Idol spoilers that you won't want to miss. You can join us here live during the show to watch along and chat with other fans before jumping over to our Facebook page and Twitter account to follow the discussions there too.
Thursday night delivers the second episode of the week before Idol hits its reduced schedule stride and shortened season with the series finale arriving in early April 2016. Yes, it's going to be a very short final season for American Idol so you won't want to miss any of the episodes. Stick with us and we'll keep you up to date with all our Idol coverage.
American Idol 2016 Returns for its Final Season