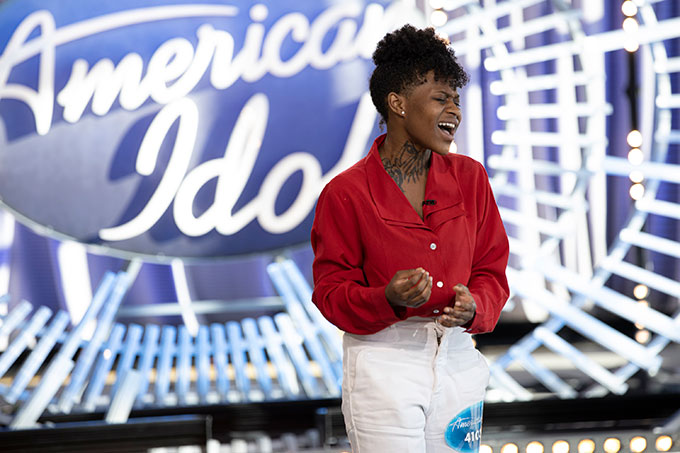 American Idol is back! That's right, America! Your favorite singing competition show kicks off its third season (that's Season 18 for Idol purists) on ABC with a two-hour episode tonight starting at 8 PM.
And guess what! We have a special American Idol 2020 sneak peek for you below. Check out an emotional audition from a contestant that brings the judges to tears.
Like the past two seasons, we will see a mix of auditions cities tonight instead of just  one city per episode.
The official episode synopsis: In the highly anticipated premiere episode, viewers will embark on a nation-wide journey across Savannah, Georgia; Milwaukee, Wisconsin; Washington, D.C.; Los Angeles, California; and Sunriver, Oregon, where the show's iconic judge auditions will surprise audiences with never-before-seen twists. Those auditioning for the coveted ticket to Hollywood include a subway performer from Harlem who gives one of the most emotional auditions in "Idol" history; a garbage collector with no experience who heads to the streets of Savannah, alongside host Ryan Seacrest, to warm up for his audition; and a hopeless romantic who encounters her own fairy tale twist during her audition as she sings from the heart.
Be sure to head back here later tonight for our first recap of the season. And if you don't want to wait weeks to find out which 20 American Idol hopefuls make it to the the showcase round, just check out our American Idol Top 20 spoilers!
We will be here with you all season long as we bring you previews, spoilers, recaps, rankings and results! So don't miss a second. Also, be sure to follow us on Twitter and Facebook so you're as up-to-date as possible on all of your American Idol 2020 news. The next audition episode won't air until next Sunday night at 8 PM. It will also be a two-hour episode.