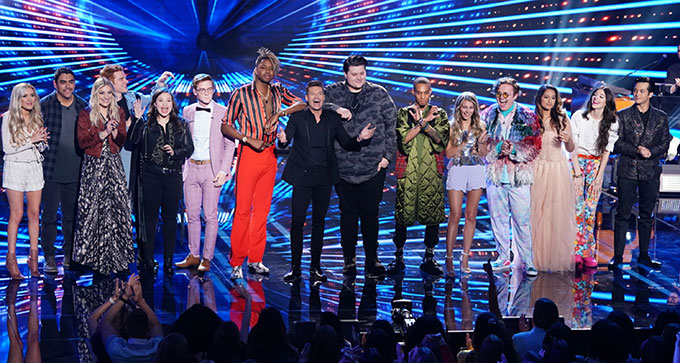 Tonight on American Idol 2019 we find out which seven contestants America voted into the Top 10.
Then the other seven will perform again as they hope to impress the judges to earn the other three spots in that Top 10.
We will hear all 14 contestants perform though, as the seven America voted in will perform "victory songs."
From ABC: The search for America's next superstar continues as "American Idol"'s highly anticipated live shows begin in the heart of Los Angeles. In this episode, the Top 14 contestants will be narrowed down to 10 finalists, following a nationwide vote. Following Sunday's overnight vote, the seven contestants with the most votes by America will be revealed, securing their spot in the Top 10. Those that are safe will perform a victory song, and the seven remaining contestants will sing to impress the judges. The judges will then choose three contestants, pushing a total of 10 talented Idol hopefuls one step closer to stardom.
Be sure to join us back here tonight for our live recap of the episode. We will let you know who makes it into the Top 10, who has to sing for their lives and who goes home.
Also, follow us on Facebook and Twitter for all of our American Idol 2019 results, recaps, spoilers and updates.
Check out last night's recap: American Idol 2019 Top 14 Performances