Early on in the season, even the American Idol judges seemed convinced 2016 would be the 'year of the girls'. Well, season 15 finalist Trent Harmon seems determined to put that idea firmly to rest. He's been conquering the stage with great performances right from the beginning of the season, even when he was horribly sick with mono. The fans just can't seem to get enough of this young man, as we saw in our favorites poll last week when Trent Harmon easily snagged the number one spot!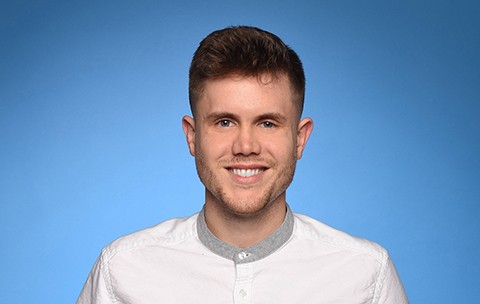 To be totally honest, we've heard the song "When a Man Loves a Woman" by Percy Sledge SO many times in reality TV competitions that we wish the song had never been written. Yet, when we found out Trent would be doing it for his American Idol Top 8 performance, we couldn't wait to see what he would do with it. He always seems to find a way to make a song uniquely his, even when it's an overdone classic everyone has heard way too many times.
.@TrentWHarmon brings the soul with @mbsings version of "When A Man Loves A Woman." #IdolTop8https://t.co/wmpbMNDpX4

— American Idol (@AmericanIdol) March 4, 2016
Harry Connick Jr. is all about Trent's amazing voice but gets all technical with him about the way he sings vibrato. Jennifer Lopez says she loves Trent's vibrato but Harry says the way he does it is very bad for a singer and he needs to learn how to do it differently, or he won't have a voice in a few years. Keith Urban loves how passionate Trent is and his awesome runs. J-Lo says she has a vision of Trent and La'Porsha in the finale, which gets her a smackdown from Harry for basically dissing the other contestants.
What did you think about Trent Harmon in the American Idol 2016 Top 8? Do you think he deserves to move on to the next round? Be sure to get in your American Idol voting selections so your favorite singers will make it through!