American Idol winner Trent Harmon is heading back to NASCAR for a headlining performance this weekend in Richmond, VA for the Toyota Owners 400 race.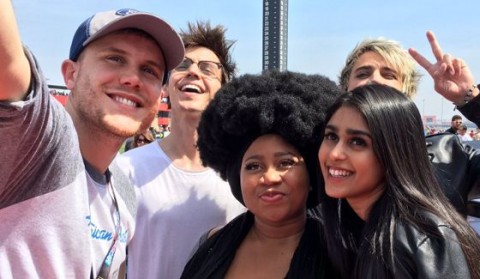 Trent made a previous trip to a NASCAR event back in March when the Top 5 sang before the big event. Now he gets to do it all again and this time he'll be doing it solo as the event headliner.
"We had the privilege of singing 'God Bless America' while filming American Idol. It was an amazing feeling and I am very excited and humbled to get the chance to return to the raceway and sing the National Anthem," shared Harmon.

Harmon will serve as the headliner to the Pre-Race Ceremony for the TOYOTA OWNERS 400, which will also include a performance of "God Bless America" by the USAF Heritage of America Band, skydivers and a six-plane flyover by the Bandit Flight Team.
Sounds like a very cool opportunity for Harmon and his fans. If you want to get out there and see him on Sunday, April 24th, then tickets are still available for the race at $40 a pop. Best of luck to Trent. We're sure he won't disappoint.
Source: RIR.com