Tyanna Jones is a 16-year-old natural performer from Florida and after the American Idol Season 14 Showcase Round, she is officially one of the American Idol Top 24 contestants for 2015.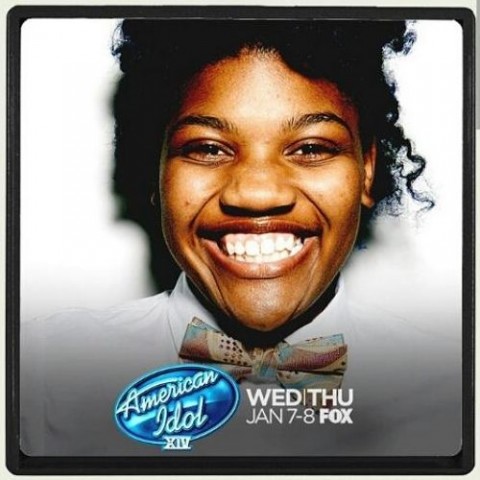 Tyanna Jones: Facebook, Fan Page, Twitter, YouTube – Photo: FOX
We've seen Tyanna's journey from her audition to Hollywood Week to the Showcase, yet but she doesn't have much out there as far as her previous performances go. Her YouTube page just has a few amateur shots of her life. According to her Facebook page and confirmed on the show, her audition city was San Francisco. This will all change soon, though, as this Top 24 contestant will surely make a mark on American Idol 2105.
Click images to view larger
Tyanna Jones had the very last audition of the American Idol 2015 season as part of the San Francisco stop. She gave a fantastic performance of "Wings" and won over all three Judges for her Golden Ticket. Watch her performance:
Tyanna Jones performs "Love On Top" during American Idol 2015's Showcase Round
Tyanna Jones on her House of Blues performance
"I'm used to performing in front of my family. I'm one of 11 so it's like they're the entire crowd, so when you're performing in front of people you don't know it's like, oh man, how are they going to like me, but when we went out there they were already clapping for us like they, like they were like, oh my God, oh my God, so it was really fun. You could enjoy yourself because they were enjoying you so it was cool."