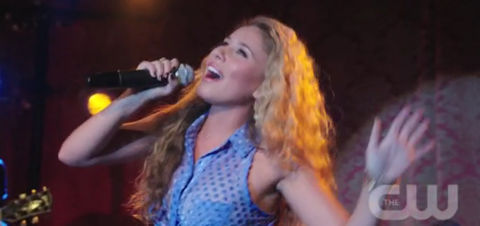 American Idol's Haley Reinhart has been all over town promoting her new song "Free" and now that marketing tour even includes an acting bit. Reinhart guest starred in Tuesday's episode of 90210 on The CW where she appeared as herself and, you guessed it, performed "Free."
There was even a little drama added in for Haley as one of the characters battled a little jealousy over her in-show boyfriend performing for Haley. Unfortunately the clip below is drama-free, but it's not "Free"-free.
Did you get to see Haley Reinhart last night on 90210? If so, then what'd you think of her acting chops?