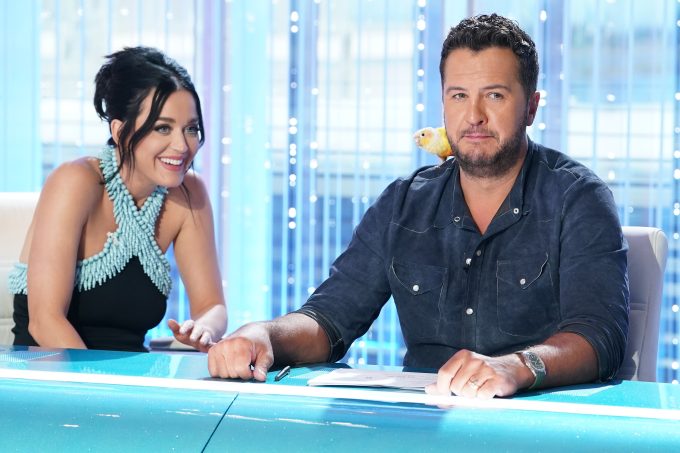 We have waited for Ryan Seacrest to utter the lines, "this is American Idol," and today is finally that day. American Idol 2023 finally begins with the first night of auditions. Luke Bryan, Lionel Richie, and Katy Perry all return to help crown the next American Idol. New Orleans, Las Vegas, and Nashville are some of the first stops during the initial audition rounds. 
Tonight, we'll watch several contestants audition who hope to impress the judges and advance to the next round. The American Idol 21 team has been releasing little previews of some of the contestants, and they already released photos of night 1 and photos of the night 2 auditions. This means that we already know that Iam Tongi will be one of the Idol hopefuls appearing on tonight's episode. 
Zachariah Smith, Lucy Love, Haven Madison, L. Rich, Luke Bryan, Katey Parry, Kya Monee', and Jack Nicora are among the other contestants trying to win a ticket to the next round. It's exciting to finally have American Idol back for a few months. We get to follow the journey of a few contestants, hear great covers, and watch a little bit of quirky judge behavior.
It's good to have American Idol back. So let's meet the contestants and see the first night of auditions. 
The episode starts with a promotional video celebrating the new contestants and Idol turning 21.
The Auditions
These auditions start the journey for several people who have dreamed of winning the reality series. American Idol 2023 could be their year.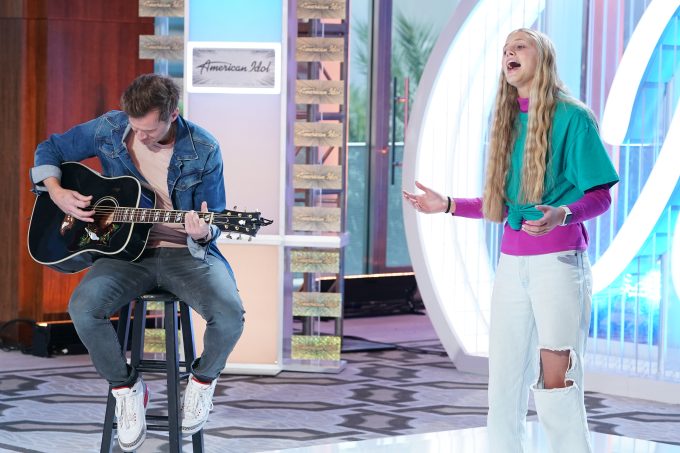 The first up is Haven Madison, whose dad accompanies her as she sings an original song called "Fifteen." All three judges clap for her as her father starts crying. The judges love her and compliment her songwriting ability. Lionel says she hits all the check marks and calls her performance "incredible." Katy calls her "authentic." Luke says that they are starting the day off good with Haven. She gets three yeses and a ticket to Hollywood.
Ido shows some Las Vegas contestants. Katy gets a little too into Lucy Love coming in with some swag. Lucy sings Marvin Gaye's "I Heard It From The Grapevine." Lionel says that he "heard some notes that we're really some notes." Basically, he tells Lucy to strip things back for her artistry to show. He tells her to take herself seriously and he thinks she can do this.
We then see a little bit of Lucy Love's life. She says that singing gave her confidence. She also talks about her affirmations to keep her going for her children, Noah and Nia.
Lucy then gets another chance to sing for the judges. She sings "A Song for You" by Donny Hathaway. Katy encourages her to sing the song for her children. Finally, she gets a clap from Lionel and Katy. Katy and Lucy are brought to tears. Luke admits that he had written her off but she proved him wrong.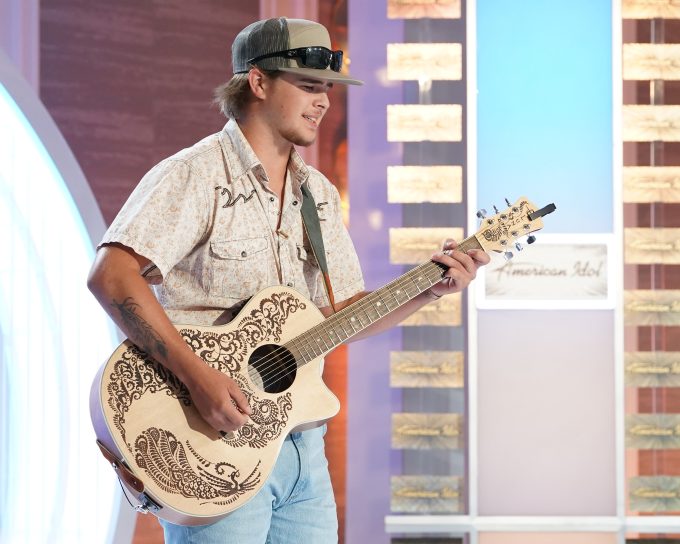 She got yeses from everyone and a golden ticket. She then goes to tell her family via video chat.
Colin Stough is up next. He talks about his father abandoning his family and his love of horses. He also talks about the importance of his family.  He sings "Simple Man" by Lynyrd Skynyrd. Luke says Colin is what Idol is all about. Katy says he has the magic in him. They then ask Colin to bring his mom into the studio. Luke gives her a hug. She shares how Colin wanted a guitar since 5 years old and now they have a bunch of guitars.
He gets the golden ticket to Hollywood.
Now the judges are off to Nashville.
Lyric Medeiros comes in giving the judges little presents from Hawaii, some leis. She talks about her pop singer father who sang "Nothing's Gonna Change My Love for You." His name is Glenn Medeiros. She first sings "Love Me Like You Mean It" by Kelsea Ballerini. The judges tell her to sing something with a little more grit. She sings "Before He Cheats" by Carrie Underwood. They also coach her to give it more power. Luke doesn't think she's ready and gives her a no. Lionel gives her a yes, so it comes down to Katy. She says she thinks she has something, so she gives her a chance and a yes.
Zachariah Smith is up next. He works at a famous hamburger place, Bill's Hamburgers. He sings "Hurt So Good" by John Mellencamp. Katy, Luke, and Lionel give commentary as he sings. Luke tells him to burn his apron. He gets yeses from everyone. Then his wife comes in to celebrate with him.
Iam Tongi is up next. He talks about being from Hawaii but he had to move to Seattle because they priced out. He says he would move back if he could. He then mentions his father passing away recently. He gets emotional about it. He says he's going to sing "Monsters" by James Blunt. He dedicates the song to his father.  He brings all the judges to tears.
He gets a standing ovation from all the judges. Luke talks about his nephew losing his dad and him moving in with him. Lionel compliments him on his ability to deliver his story with the song. Lionel says he's going to "fracture some souls." He gets all yeses and is going to Hollywood. He dedicates going to Hollywood to his dad.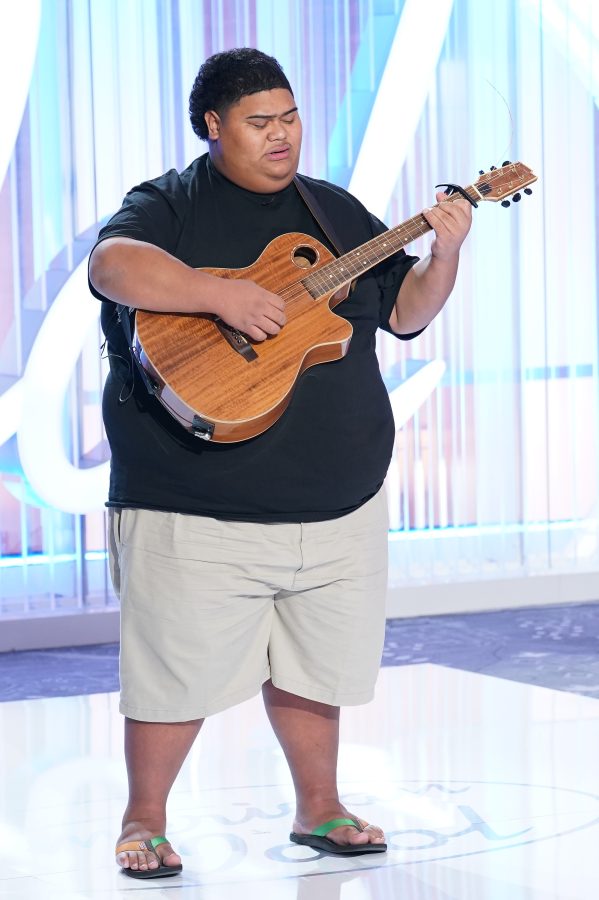 Next up is Michael Williams, who sings "Talking to the Moon" by Bruno Mars. Luke says he does a good job. Lionel tells him that he's not just a pretty face but the full package. Katy compares him to Harry Styles and Shawn Mendes. She says his vocals will be pushed but she thinks he can do it. He's going to Hollywood.
Katy then shouts out her partner Orland Bloom. She makes sure that he knows that she loves him. Megan Danielle talks about her grandfather and his importance in her life. She also mentions not enjoying going to bars to perform with her band.
Her grandfather asks her what's doing in the bar. This makes her rethink things and switch to only Christan music. She sings "You Say" by Lauren Daigle. Former Idol contestants Lauren Daigle happens to be in the area and comes to surprise her. She comes and sings with Megan. Katy asks them to sing it again just to hear a longer version of them singing together.
Luke tells Megan that she's like an untapped diamond. Lionel also says that he wants her to come out of her shell through her vocals. Lauren and Megan discover that both of their grandfathers were named Chuck. Katy says that the Chucks are up in heaven having a good laugh.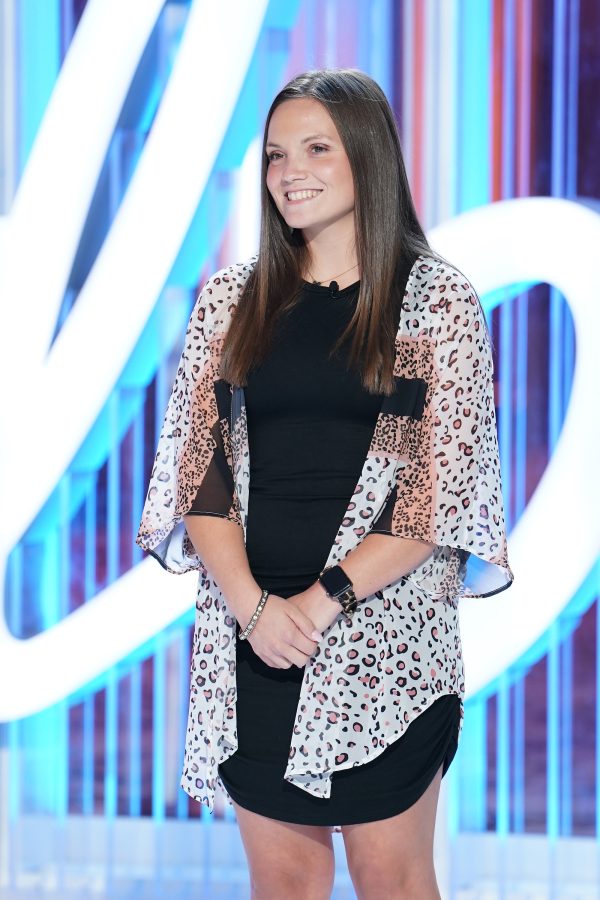 Tyson Venegas talks about his speech delay at a young age. His music helped him improve that problem. His mom talks about Tyson's love for Lionel and how that helped him find his passion. Tyson sings "New York State of Mind" by Billy Joel. They ask Tyson to come in to explain why he's 17 and singing like a 45-year-old. Lionel says that he inspired them.
They give him the first and only platinum ticket for Vegas.  It allows whoever holds it to basically rest during one day of
Hollywood week
Jack Nicora brings his bird Mango along with him to his audition. Mango then travels along the judges as Jack performs. Then he goes on his shoulder. He performs "In the Still of the Night" by The Five Satins. Katy advises him to work on his breathing. Luke says he needs to button up those vocals. Another bird makes an appearance and Katy starts chasing it. Luke, Lionel, and Katy all give him a no to Hollywood.
Kya Monee' talks about her past Idol journey and how she made it to Hollywood week. She talks about her friendship with Willie Spence and his tragic death. She says that she wants to make him proud. She sings "I'm Here" from the Color Purple musical. Kya gets emotional and it causes the judges too as well. Lionel gives her a hug.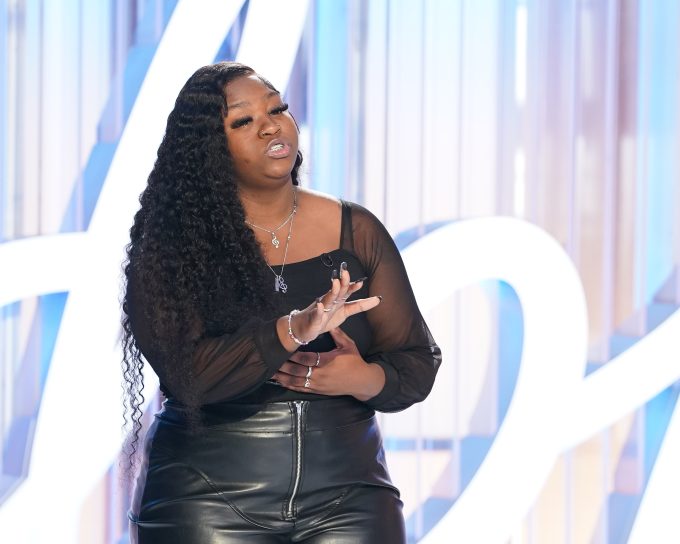 They all vote for her to return to Hollywood. She feels like she's able to honor him with her audition and getting the Hollywood ticket.
Segments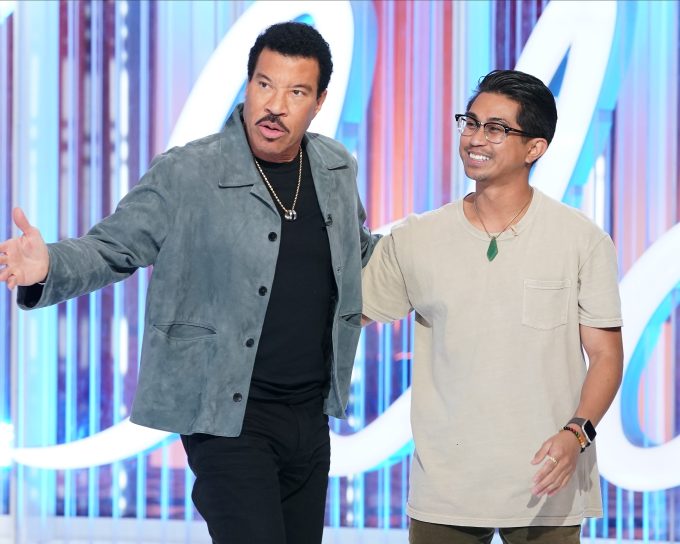 American Idol wouldn't feel the same without some sort of segment or montage of various quirky things. There is a segment with Luke Bryan, Katey Parry, and L.Rich and their auditions. None of them get golden tickets to the next round. Ryan Seacrest also meets a girl Ryan Seacrest but we don't get to see her audition.
Lionel and Luke wonder where Katy has gone. They then start singing "Have You Seen Her" by the Chi-Likes. Katy comes in with some Vegas showgirls.
Make sure to join us next Sunday for American Idol's second night of auditions. Also, follow us on Facebook and Twitter to keep up with all things American Idol 2023.