American Idol winner Jordin Sparks and Jason Derulo have officially called it quits, but there is still no solid information out there on why.. Despite seeming to be totally in love, and even sporting matching tattoos, Sparks and Derulo have dumped their plans to eventually marry and gone their separate ways.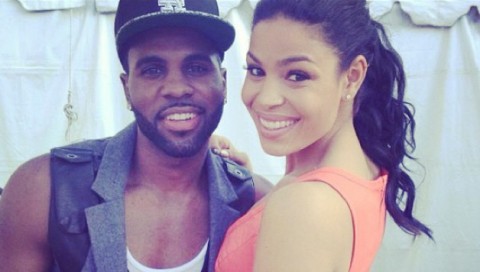 The Jordin Sparks and Jason Derulo split was allegedly a mutual decision, according to E! News. The former couple reportedly still care for each other deeply and plan to remain friends. However, other sources are claiming that a possible "secret girlfriend" named Carmen Ortega may been the true cause behind the split… and it was anything but amicable.
Jason Derulo and Jordin Sparks first began dating in late 2011. In 2013, the couple fueled a wildfire of engagement rumors after appearing together in Derulo's music video for his song "Marry Me," but never officially confirmed he had popped the question. Now, after three years together, the pair that gushed love about each other in every press interview has suddenly split for good.
"Jason and Jordin are done forever," an unidentified source allegedly told HollywoodLife.com. "There is no chance for them to get back together. He is completely checked out. He is moving on from Jordin and will not be involved with her in the future. It is over."
So far there has been no comment on exactly why the pair broke up. When asked if infidelity might be the cause of the split on The Wendy Williams Show, Jordin Sparks said she had nothing to say about that. Derulo, meanwhile, said in an interview with Power 105.1 FM that cheating had nothing to do with the relationship's demise.