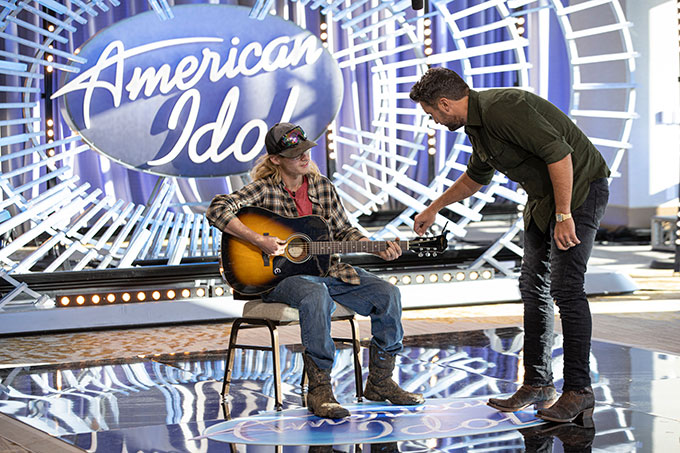 Zack Dobbins decided to audition for American Idol 2020 because he promised a girl he would do so. He doesn't seem to realize he has such talent, and that was definitely part of his charm on Sunday night when he performed for the judges an original song called "Miss Use."
The young talent from West Virginia has never been on a plane, but will soon be heading to Hollywood after wowing the judges with a voice that social media is comparing to the late Kurt Cobain. I'm not sure he is ready for American Idol, or vice versa, but Zack has major talent and I hope he gets to show it off beyond Sunday night's episode of American Idol.
What did you think of Zack's audition? If you haven't watched yet, be sure to check it out below and let us know what you think. Could he be the next American Idol?
Be sure to check out our recap of Sunday night's episode featuring the fourth round of auditions: American Idol 2020 Episode 4 Recap: Judges Find More Talent
Also, check back tomorrow for our rankings of the Top 5 auditions from this week. And stay with us all season as we deliver American Idol 2020 recaps, results, rankings and any spoilers we can find. If you aren't following us on Facebook or Twitter, be sure to do that as well so you don't miss any of our Idol cover.
Zack Dobbins, "Miss Use"
RELATED: Want to find out who makes it into the top 20? Check out our American Idol 2020 Top 20 Spoilers.