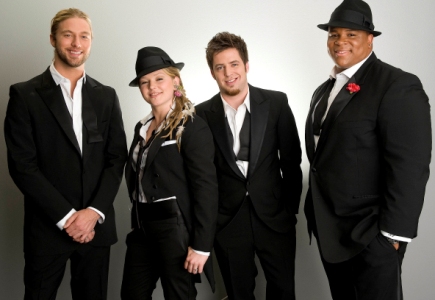 We are down to the wire for this season of American Idol and I am ready to crown the winner.  Who's it going to be?  That's anybodies guess because the voting history this season has been one surprise after another.  And if we are going by previous years, it is not going to be who we think.  Based on last weeks performances here is my ranking of the Top 4.
4)  Casey James – I think we are all a little shocked Casey is still in the competition after the horrendously out of tune singing we heard last week but the idol gods smiled on him and he was given another chance.  I'm pretty happy he is still around and I really hope he pulls out all the stops this week. 
3)  Crystal Bowersox has lost her momentum.  She sings well but the wow factor isn't there anymore.  She needs to blow it up this week and show some personality and stay away from the boring ballads.
2)  Big Mike is consistent and always delivers a good performance.  He knows how to use the stage and can show off his broad range by choosing the perfect song.  I wouldn't be suprised if he makes the final 2 especially if he stays away from "Kiss From A Rose". 
1)  Lee Dewyze is back in the top spot and that's where he deserves to be.  He brought it last week and Harry Connick Jr. really helped him bring out his personality and we got some smiles on stage.  I loved him singing without the guitar and want to see more of that from him.
What is your ranking at this point in the competition?