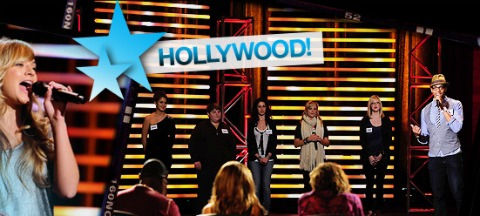 Update: Join other fans in our Idol chat room during tonight's show.
The excitement and drama continues tonight on American Idol 2011 as the group competitions press on with more of the stress and pressure that makes Hollywood Week the most dreaded challenge of all. After last night's group round where sixty seven hopefuls are hopeful no more, we move on to the solo acts.
Idol is promising us the largest pool of talent with one hundred contestants facing off, but only half will make it through after tonight's show. We should have some incredible performances ahead of us this evening!
Is your favorite still in the race? Who do you want to make sure survives the next round of cuts on American Idol?