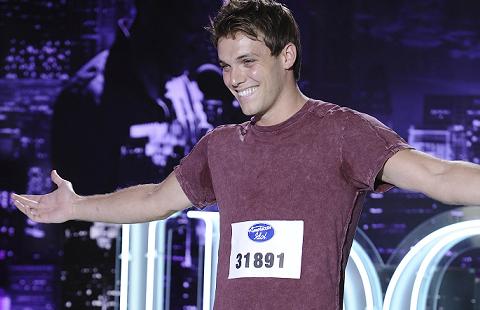 The American Idol 2012 auditions episodes wrapped Thursday night and even though I couldn't be happier, I do have to say St. Louis showed us some pretty good talent.
Opening with a reminder that Carrie Underwood first auditioned in St. Louis in 2004, the night was filled with performers hoping to follow in her footsteps.
The Standouts
Johnny Keyser. What a great start to the night with this guy. He has an amazing tone, nice runs and a touch of soul. The judges loved him and Jennifer even said "You know you're going to be a star?" Let's hope so. He's one of the best auditions I've seen this season. And on top of that, he's got a great look and attitude.
Rachelle Lamb. Her story seems to be the theme of the season: good singer who got married and had children; held back by husband; husband has split and it's time for her to chase her dream again. She's been bottling up a lot of passion because it came out in her audition. She has a lot of great energy to match her nice tone and soft country twang.
Reis Kloeckener. This guy looks like a kid, but at 20, I guess he's not. His Bieber hair annoyed me at first, but when he told his timely story of being bullied and then sang in the sweetest tone I changed my mind. I guess I approve. His voice doesn't seem to have a lot of power, but there's an emotion he has when he sings that makes it easy to connect to him.
Ethan Jones. These are the kinds of artists I like. They're modest and sweet but can also really sing. There's nothing worse than a singer who is too cocky. Confidence is great, cockiness is not.
Lauren Gray. The best for last? Perhaps. Actually, with Johnny going first in the episode, I'd like to say they saved the best for first and last. Lauren is a singer in a southern rock band with her dad and the moment she started singing it was clear that she needs to be performing on a much larger stage. Her voice was is so powerful and everything about her singing is effortless. She's a natural.
By the end of the American Idol St. Louis auditions, they handed out 46 tickets to Hollywood. And those rounds start next week. Expect some great drama as some early favorites fall short and some stars emerge. If you can't wait until Hollywood week is over to find out the Top 24, we can hook you up. Just check out our American Idol spoilers.