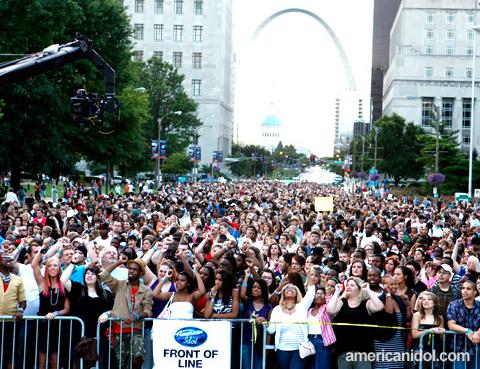 American Idol 2012 makes its final stop for auditions tonight in St. Louis.
After last night's decent auditions in Portland, Oregon, can St. Louis give us more of the same? We'll have to see. I'm actually hoping the days of featuring bad singers aren't completely over. I hope they realize next season how boring the audition episodes were without them.
One thing we will get tonight on Idol that we didn't get last night is an exclusive sneak preview of Madonna's new video for her song "Give Me All Your Luvin."
Be sure to join us on Facebook and Twitter to get the latest American Idol news.