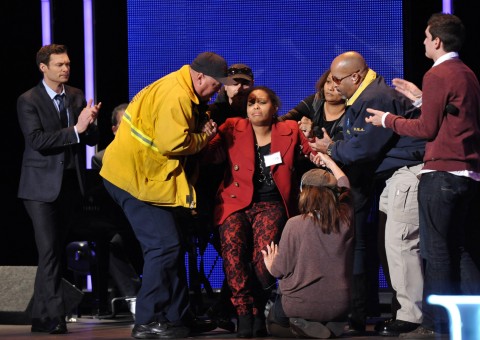 Last  night we saw the start of American Idol 2012 Hollywood Week and a whole lot of drama.
The episode ended with Symone Black's audition, which we all now know resulted in her passing out and falling off the stage.We'll find out tonight what happened with Symone. Is she OK? Did she make it to the next round? Was she even healthy enough to go on?
And apparently, the drama doesn't stop there. There will be more contestants dropping like flies, whether it be literally (as shown in the photo above) or figuratively.
Be sure to join us on Facebook and Twitter to get the latest American Idol news.