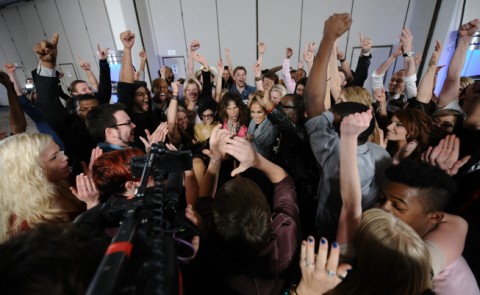 The 70 remaining American Idol 2012 hopefuls head to Las Vegas tonight for the Performance Challenge on stage in Cirque du Soleil's Viva Elvis Theatre at Aria Resort & Casino.
After last night's grueling cuts and great performances, I hope we're all energized and ready to see another good episode tonight. Only 48 of the 70 will make it past Las Vegas before heading to that final walk as the Top 24 is built.
The theme for the Las Vegas round is the 1950s (and maybe the 1960s). I guess it makes sense since it is the Elvis stage and all. But when is Idol going to make the production as young as its cast?
Be sure to join us on Facebook and Twitter to get the latest American Idol news.