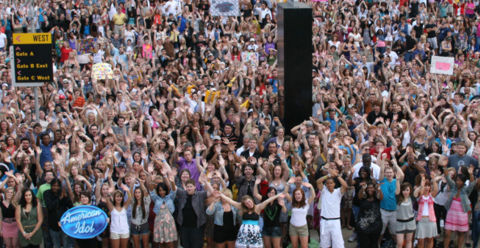 American Idol 2012 auditions are back tonight when the judges head to Pittsburgh in search of new talent ready for a chance at Hollywood.
Last night we watched the talented Savannah crowd garner 42 Golden Tickets with lots of standout singers. What will we get tonight in Pennsylvania? One thing is for sure, we'll get half the auditions. Tonight's show will run just one hour starting at 8PM ET/PT on FOX so settle in for some fun auditions.
Idol's promo clip for tonight's audition show (watch it down below) teases that there will be lots more talent to discover and plenty of Tickets handed out. We'll continue to find out how many of the American Idol 2012 Top 42 spoilers are accurate and so far things are looking pretty good.
If you missed last night's Idol 2012 premiere then check out our recap and join us tonight during the show to see what other fans are saying.