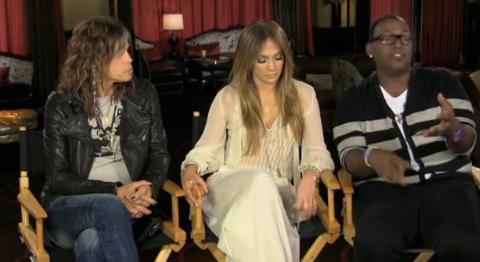 The big week is finally here! American Idol Season 11 premieres Wednesday and we've got an interview with the judges.
Randy Jackson, Jennifer Lopez and Steven Tyler discuss the new season and auditions. They talk about the great talent that came out of Savannah, how each of them judge and what they look for: confidence, character and of course, talent.
It seemed to be Randy's goal to remind everyone that American Idol is the original and still the best of the singing competition shows. He even calls it "the Picasso of its kind." Sounds like he wants people to know The X Factor and The Voice can't touch Idol's success. Do you agree?
Check out the American Idol 2012 video after the jump.
American Idol Season 11 premieres Wednesday at 8 pm on Fox.