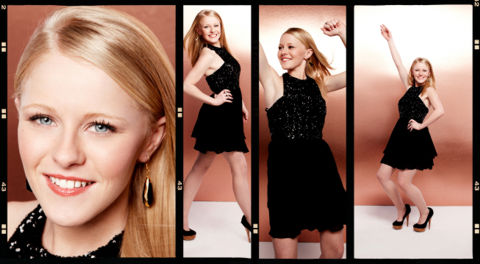 This week the American Idol 2012 Top 5 take on songs from British artists. Right now we're unsure if there's a time limit or if both songs they sing will be by British artists. Basically, what I'm saying is, Fox does not make this job easy.
That all being said, I'm just going to pick a couple Brit songs for each of the Top 5 and leave it at that. Let me preface this by saying "OMG NO MORE ADELE PLEASE! I  know she's British, but PLEASE NO!!!!!"
Phillip Phillips, "Melt With You" by Modern English and/or "Wonderwall" by Oasis. Both of these songs could be great moments for Phillip. He could put his acoustic spin on "Wonderwall" while doing a bigger version of "Melt With You" to mix things up." I'd really LOVE to hear Phil do "Lola" by The Kinks, but I don't think that would ever happen.
Skylar Laine, "Changes" by David Bowie and/or "Wild Horses" by The Rolling Stones. I think both of these songs could work with a country slant. But they're both songs with similar tempos. So she'd have to amp one up so she doesn't have two similar performances. She, and everyone else, needs two very different performances tonight.
Joshua Ledet, "Tupelo Honey" by Van Morrison and/or "Lucy In the Sky With Diamonds" by The Beatles. Joshua could put a nice soulful, gospel spin on "Tupelo Honey" and then turn out a grand performance of "Lucy" kind of like a really awesome version Natalie Cole did. Check that out here, if you want to understand what I'm suggesting.
Hollie Cavanagh, "White Flag" by Dido and/or "Rehab" by Amy Winehouse. OK, the first song makes so much sense that it balance out my ridiculous second suggestion enough to work. OK, Hollie doesn't have to be the one to do "Rehab," or Any Winehouse in general, but I want someone to.
Jessica Sanchez, "Time of The Season" by The Zombies and/or "Your Song" by Elton John. She probably needs to sing some younger songs than this, but this theme is really throwing me off. So I picked fun songs. Songs that she could put a youthful spin on.
What songs would you like to hear the Top 5 sing? Good luck with this theme! It's hard!