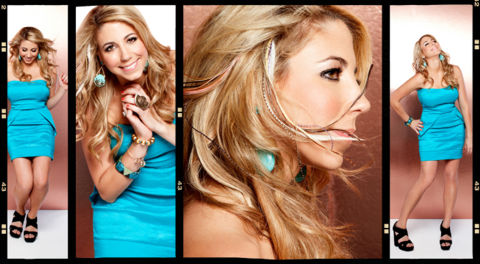 This week's American Idol 2012 theme is songs from this decade so it's time to take a look at what the Top 7 should sing.
I'm going to preface my suggestions with a ban on Adele songs. Please, no more Adele songs on American Idol!
Jessica Sanchez, "You and I" or "The Edge of Glory" by Lady Gaga. I think it's time for Jessica to take on Gaga. She can go the more ballad-y route with "You and I" or the more upbeat way with "Edge of Glory."
Elise Testone, "Stronger" by Kelly Clarkson. OK, maybe not exactly this song, but something like it. Elise needs to do something well-known and powerful to redeem herself from last week.
Colton Dixon, "We Are Young" by Fun. I feel like someone should do this song and while I don't think it fits anyone's rage, really, it makes the most sense for Colton to do it. Who ever does it (if anyone) will definitely score some extra votes in doing so.
Joshua Ledet, "Grenade" by Bruno Mars. This is finally Joshua's chance to do something young and modern. This song would definitely show a different side of Joshua.
Phillip Phillips, "Forget You" by Cee Lo Green. Imagine it with Phillip's spin. And since it seems to be his attitude (to his advisers) then it would be perfect, no?
Hollie Cavanagh, "Jar of Hearts." I feel like someone has to sing it, so it might as well be Hollie.
Skylar Laine. Picking out a song for her is tough. I don't really know country. So that being said, I think she shouldn't do a country song. She should do a really known pop song and put her country spin on it. And she's got to display the same power she did last week in order to keep herself afloat.
What would you like to hear the Top 7 do this week?