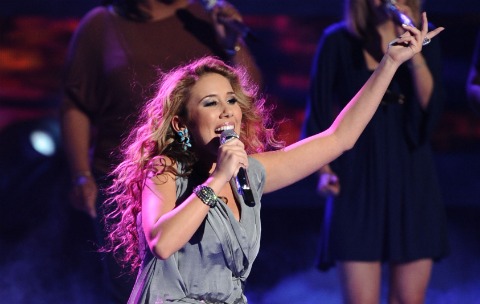 This week the American Idol 2012 Top 10 take the stage and perform songs by Billy Joel.
That goes down on Wednesday night, of course, so on Thursday night one more American Idol finalist might be headed home. Last week we learned that the judges' save is in play again this season. And for some reason Ryan acted like we had known about that all along even though we didn't.
So the person with the least amount of votes could fetch the judges' save and stay at least another week.
Also Thursday night, Lana Del Ray will perform her new single "Video Games" while Season 10 alum Haley Reinhart will perform her single "Free."
Be sure to check American Idol Net tomorrow for my Top 10 song suggestions! And as always, be sure to join us on Facebook & Twitter and we'll keep you updated all season!