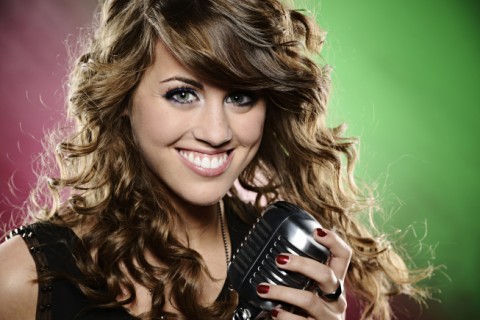 The American Idol 2013 Top 9 is set to take the stage this week and while we're waiting for the middle of the week to get here, let's take a moment to get to know Angie Miller a little more. Idol has released Q&As with all the contestants and today we're looking at Angie's.
Angie Miller Q&A
Q: How has music inspired you?
A: Music has inspired me in every way. Not just because of the sound, but because of the message in songs. I hope to have songs that have a great message to inspire people.
Q: What was the first concert you attended?
A: The first concert I attended was when I was about 10 years old at a Jump 5 concert!
Q: Who is your favorite female artist and why?
A: My favorite female artist is definitely Jessie J. She isn't afraid to be herself and be unique. I love her edgy style.
Q: Who has influenced your personal musical style?
A: My biggest musical influences are Jessie J and Beyonce.
Q: Do you have any formal music training?
A: Nope! Just my mom critiquing me here and there.