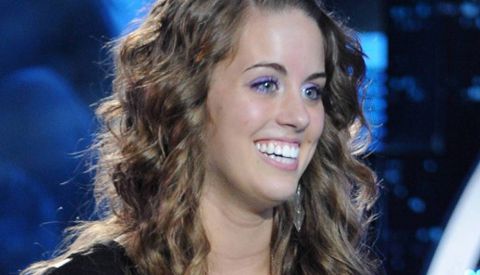 Angela Miller is repeatedly being cited as the early predicted winner of American Idol 2013 and while a girl hasn't won in years she certainly seems poised to disrupt that trend.
Angela's performance this past week on Idol was the only one to garner a standing ovation from the judges as she performed her original song "You Set Me Free." Unfortunately, Idol has a tendency to chop segments down and never lets contestants sing the full version which left a lot of fans clamoring for the full version of her song. Problem solved.
Here's a full version recording of Angela Miller singing "You Set Me Free" before her time on American Idol 2013. It might be a little shakey cell phone video, but it's still a great representation of her work and what she's capable of this season. Watch the video below and share your thoughts on Angela Miller's chances of winning Season 12.