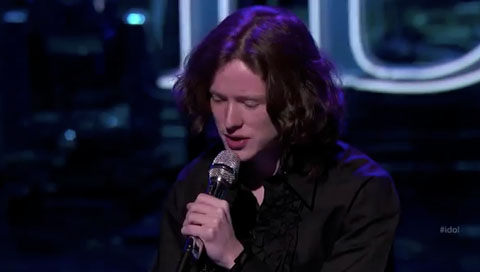 Last night 10 of the American Idol 2013 guys battled for five spots in the Top 20 and Charlie Askew was among them.
Charlie's version of Elton John's "Rocket Man" got some mixed reactions among fans. But the judges were all pretty certain they wanted him in their Top 20. Charlie seems like a great guy who is talented, but I'm not sure his performance last night was exactly Top 20 worthy. But a lot of people do, and so there you go.
I will say, though, that comparing this kid to the great Freddie Mercury  is preposterous. There are absolutely NO similarities. Freddie had a HUGE range and commanded the stage almost like no other. Charlie was shaky and just OK at the vocals. But that's just my opinion. What do you think? Let's take another look at and listen to Charlie's version of "Rocket Man."
Do you think Charlie Askew has what it takes to be the next American Idol?