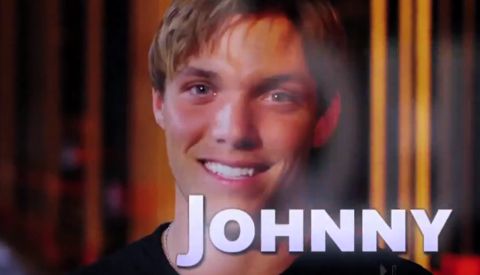 In what appeared to be a production controlled move to eliminate a threat to a girl finally winning this season the American Idol 2013 judges sent Johnny Keyser packing last night after his performance of "I Won't Give Up."
This was the second time Johnny had moved deep in to the American Idol season but just like last year he was sent home earlier than many expected. I'd be surprised to see him come back for another try next year after two difficult results, but persistence pays off so maybe he will.
While Johnny's performance last night wasn't his best it sure seemed better than some other vocals sent through, but of course that's just my opinion and the judges obviously felt differently.
Watch Keyser's final appearance on American Idol 2013 and decide for yourself. Was his elimination the right choice?