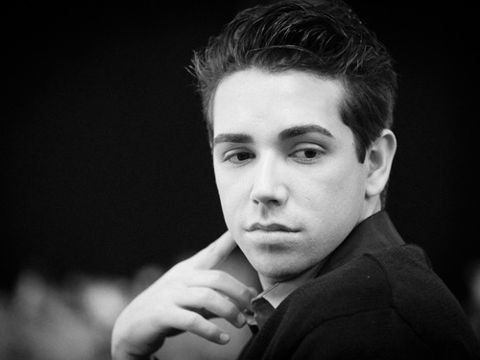 We're down to the American Idol 2013 Top 7 and one of only two guys left is Lazaro Arbos. And while we're getting to know his musical stylings and stage personality, there are a lot of things we don't know about him as a person.
American Idol has shared Q&As with the Season 12 contestants and today we're taking a closer look at Lazaro Arbos. We better get to know him fast because the way things are shaping up this season, he won't be around much longer to get to know!
Lazaro Arbos Q&A
Q: Who has influenced your personal musical style?
A:Selena Quintanilla
Q: Do you have any formal music training?
A: I have had some coaching after I made it into idol, but not a lot.
Q: Who is your favorite female artist and why?
A: Selena Quintanilla, Mariah Carey
Q: What was the first concert you attended?
A: I've never been to one
Q: How has music inspired you?
A: Music is just what makes life that much more amazing and worth living for. 🙂